I couldn't resist the catchy title – Great Harvest in Vineyard! While most people around here know Great Harvest is a bakery franchise and Vineyard is a city in Utah County, the phrase still has a quaint, country ring to it.
This new Vineyard location is owned by Jason Owen, the same owner as the Lehi location – who is the son of Steve Owen, owner of the Provo location. Truly a family business, we are happy to see them bringing delicious, healthy food and tradition to our booming Vineyard city area. Take a look at the Facebook Live video we did just a few days ago…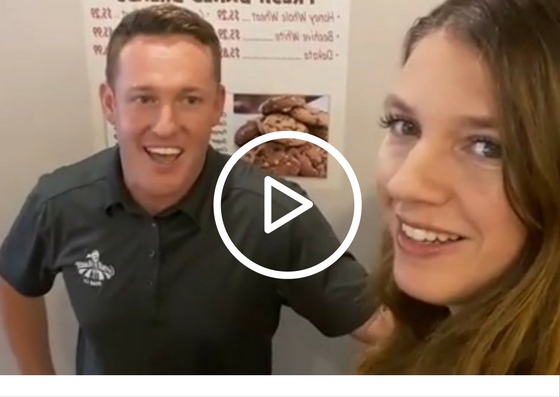 You should have no doubt by now that there is a great new lunch stop in town. Be sure to stop in and get your free slice of bread!

Click the bread to check out the Lehi Great Harvest website. The Vineyard location is so new that they don't have the site up just yet…