We wanted to do something special this year. We wanted to become angels. And we wanted all our friends of Utah Shores to be a part of the experience of giving and receiving. Take a look at the friendly holiday competition for $500 and a good cause.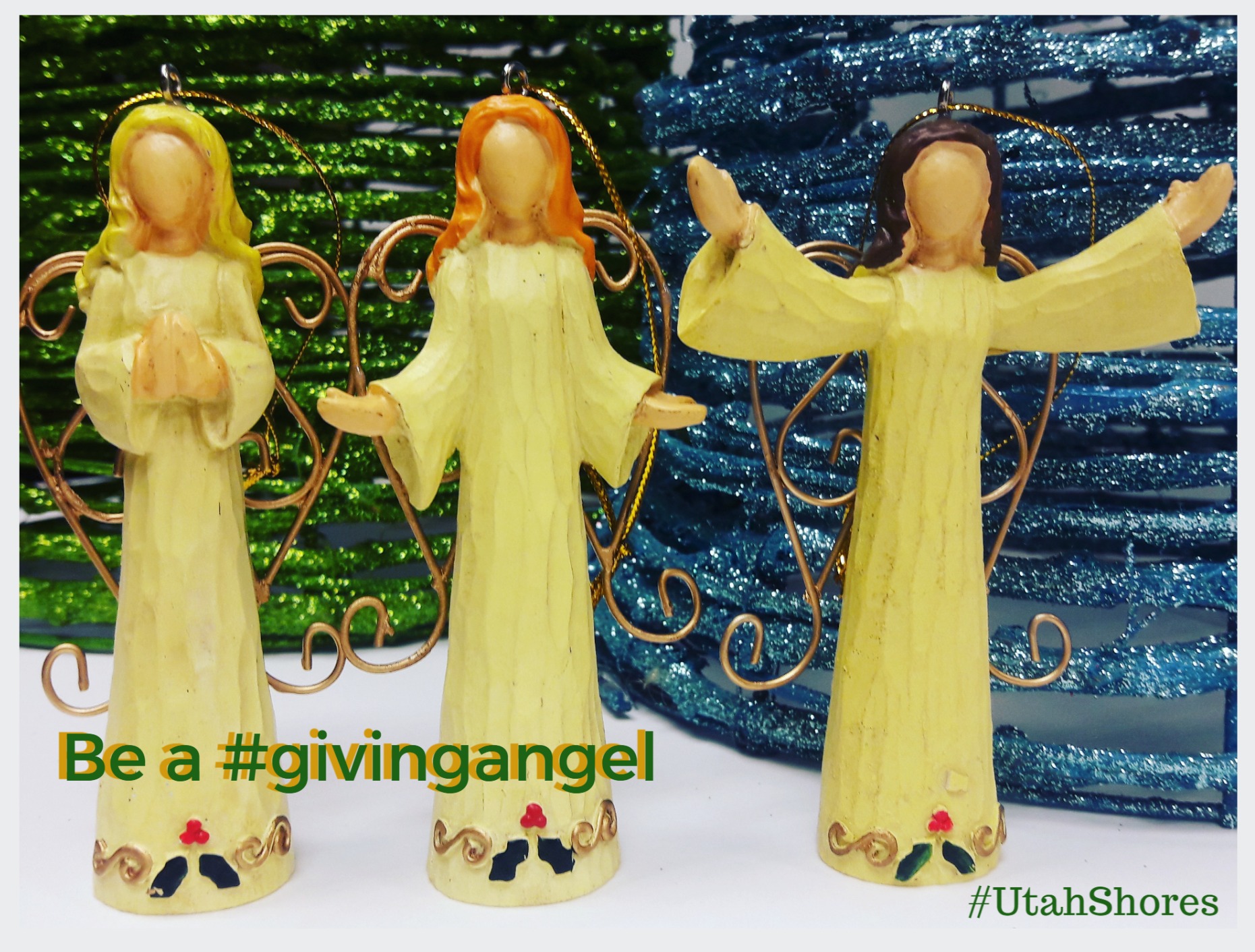 We are introducing a #hashtagcontest that allows for creativity, pics, fun on social media, and helps us remember what the #Christmas season is all about. You too can be a giving angel, win Christmas cash for yourself, boost our Utah Shores online presence and help someone in need at the same time.
HERE'S HOW THE CONTEST WORKS
Say we're your favorite real estate team/ agent
Like our Facebook page
Get your free keepsake #givingangel ornament.
Post pics of your #givingangel doing cool stuff
Use BOTH hashtags #utahshores and #givingangel and post by 5 pm 12/21/16.
Invite your friends to join us!
Watch for the winner announced who'll get $250 in gift cards (it could be YOU!), plus up to $250 for the charity or needy family they choose. (Charity earns $1 for each pic posted, and $10 for each real estate referral sent in to Utah Shores).
Winner will be announced on Facebook Live 12/212/16 at 7 pm!
Here are more details… (FAQ)

1. Let us know by email, text, or comment in the Utah Shores Facebook page that we are for sure your FAVORITE real estate team and you would ONLY use us for buying, selling or building real estate and you'd tell your friends to do the same (thank you!!).
2. Like our Facebook page www.facebook.com/UtahShores and be sure you're added to our Special Client List (get the monthly community email letter with coupons, real estate market info, plus invites to our special events!).
3. Request your free #GivingAngel keepsake ornament. We will be giving these out at starting at our private screening of Fantastic Beasts and Where To Find Them on November 22nd (contact us if you haven't received a link for tickets in your email inbox). If you can't make it to the movie, stop by the brokerage office to pick yours up at 841 North 900 West in Orem (enter east side of the building, south lobby and look for the doors into Keller Williams).

4. Take pictures of your #givingangel doing cool stuff with you during the holidays. Selfies, Christmas shopping, baking, wrapping, cute family pics, volunteering, random acts of kindness, your traditions, etc. Creativity gets points!
5. Between November 22, 2016 and 5:00 p.m. MST on Wednesday, December 21, 2016 upload your pics in your own Facebook, Instagram or Pinterest account with #givingangel AND #utahshores . You MUST use BOTH hashtags each time you post. Post as many times as you like. Winner will be decided by the Utah Shores team.

6. Feel free to invite your friends to join us – just remember they'll need to name us as their favorite real estate team and pick up their #givingangel ornament.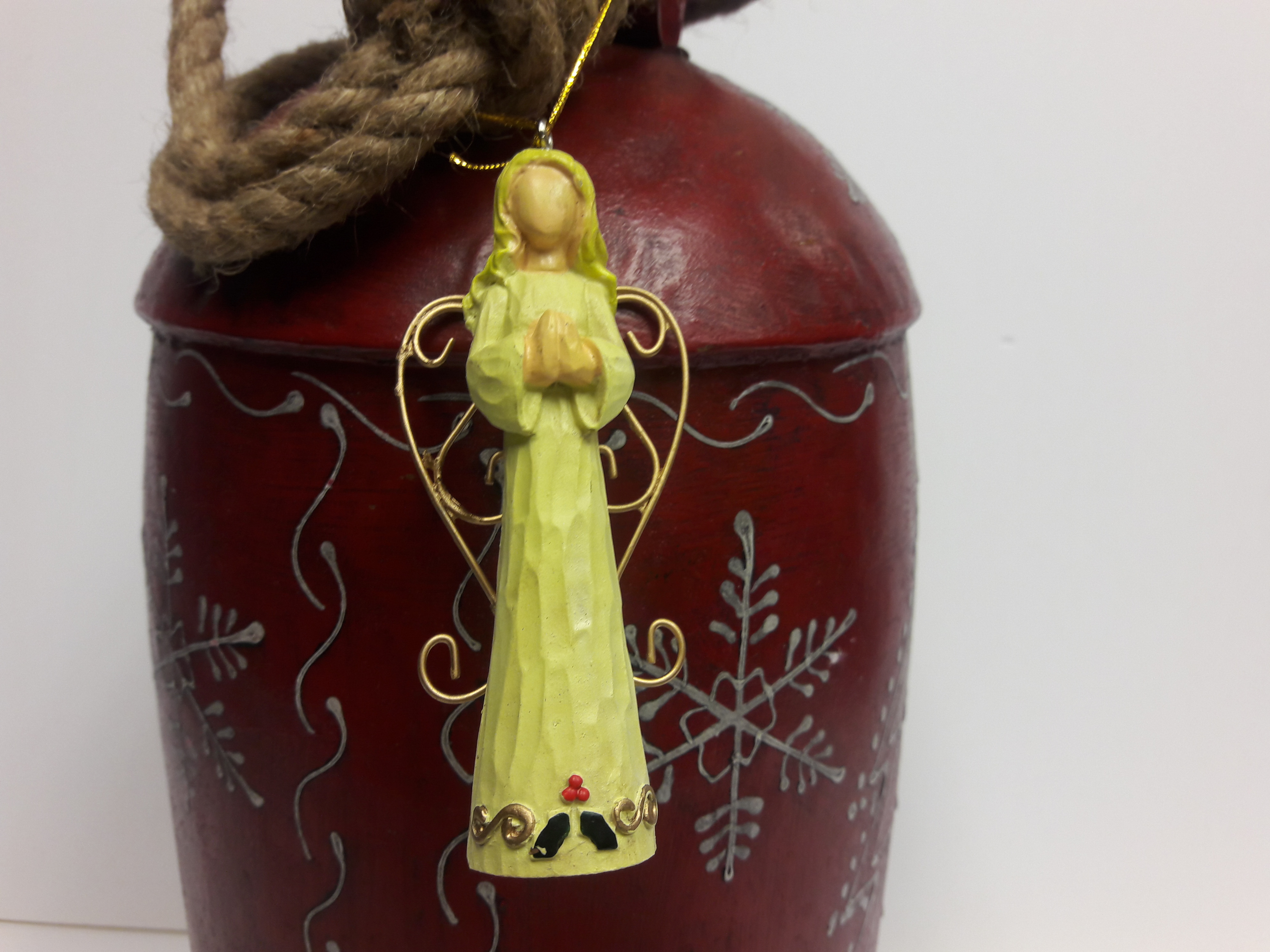 7. Watch for the winner to be announced on Facebook Live at 7:00 p.m. on Wednesday, December 21, 2016! The winner gets $250 in gift cards for themselves, plus gets to choose a charity or family in need that will get up to $250 also!
8. Help someone in need receive up to $250 for Christmas! Every time you post a contest pic we'll throw $1 in the "gift box". Every time you send us a referral with the name and phone number of someone we could help with real estate, we'll throw $10 in the "gift box"! (up to $250).
Best of luck! We'll see you online!

Winner has 24 hours from the time of announcement to give Utah Shores the name of the family or charity they choose, otherwise Utah Shores will choose on their behalf. Posting photos with the above hashtags is consent for Utah Shores to use these photos in their marketing. Good luck!